How to get IMS?
    Click HERE  for detailed access information. (pdf file)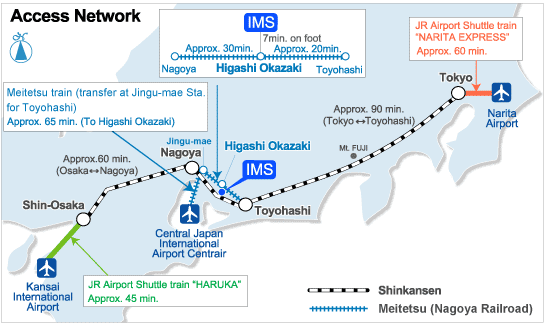 The nearest and most convenient airport to IMS is Chubu Centrair International Airport (Nagoya).
It is also possible to reach Okazaki from other major airports such as Narita (Tokyo) or Kansai (Osaka) by using railways.
Where is Okazaki Conference Center?